SIDING CONTRACTOR IN TEXAS
CAN SIDING SERVICES ELEVATE YOUR HOME?
Is it true that wrong siding can fade away with time? You heard that right.
From a functionality standpoint, you can achieve a desirable look for improving your home's value and appearance. Select the right type of siding for residential or commercial purposes, improving your home's functionality. We recommend investing in new siding for your home as it comes in a different color you need.
Your exterior siding does more than just improve the look, style, and value of your home. It is also critical to your home's energy efficiency. Better Roofing & Remodeling Construction understands that you not only want your home to look good, you want it to be as efficient as possible. As a siding company with experience, you can be sure that we will complete your job quickly, efficiently and to your satisfaction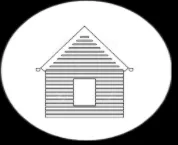 ENHANCES CURB APPEAL
A fresh appearance will have your house feeling like home.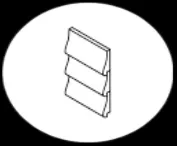 IMPROVES ENERGY EFFICIENCY
Vinyl siding helps insulate your home.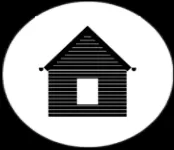 BOOSTS PROPERTY VALUE
New vinyl siding will increase a home's value by 63% of the project's cost.
QUALITY SIDING CONTRACTORS IN TEXAS
Let the siding add some extra insulation!
Whether you are looking to alter the outside of your property or need to repair the missing slats, prepare yourselves to pick the right slide with our expertise. If you have water damage or other issues outside your home, you can install our top-tier siding to protect your home for years to come.
Experience the following siding services:
Replacement siding


Get replacement sidings to match your home's shade and style for a completely different look.
Torn-up siding leaves your home open to invasion from insects and damage from high winds.
Vinyl siding


You can get affordable sidings if you need to expand your square footage and permit you to pull the construction details, making the process hassle-free and affordable.
Insulated siding


Energy-efficient insulated sidings are designed to prevent heat loss since it helps to keep your home more comfortable during extreme temperatures.
Hardie siding


The highly resilient material is rated for fires and hurricanes, entirely installed without getting into any challenging situation.
BENEFITS OF SIDING SERVICES
Improve your home by installing new sidings!
Increase curb appeal


Install new sidings to make your home look appealing.
Cost


You can find siding in different varying styles and designs to choose from. Sidings are a cost-effective choice since it lasts for a longer period.
Weather resistance


The tough durability of new sidings protects homes from any exterior conditions.
Environmental impact


Siding is one of the most eco-friendly building materials to reduce the environmental impact while opting for a new exterior for commercial or residential purposes.
Get a quote for your project
Ready to book our services?
Call Now
SIDING CONTRACTOR IN TEXAS STYLE
You can select various designs from our collection using architectural styles and cost-effective elements. Our sidings have improved strength and weather resistance which comes with lifetime warranties.
WHAT CAN WE EXPECT FROM THE SIDING MATERIAL LAYER?
Wood siding:


It needs little maintenance once it gets installed. It is popular since it gives homes a distinct look and timeless beauty.
Stucco siding:


Stucco provides a unique style to appeal to the other siding materials. It is an ancient siding option appreciated for its classic good looks and durability.
Metal siding:


It is tough and durable, which would need maintenance after a longer period. The metal siding is low maintenance and non-combustible.
I am looking for siding contractors and want to opt for stucco sidings. What is stucco? Is it durable?
Stucco is durable and effective in most climates if maintained in good condition. It gets applied in three coats. The scratch coat creates adhesion to the lath, the brown coat produces a thick layer, and the finish layer includes a particular texture.
Can new sidings help with noise reduction?
The new siding is energy efficient, available in different colors, and reflects radiant heat by reducing thermal conductivity and noise by up to 45 %.
Why should I use vinyl for my home?
The vinyl siding products can mimic wood, insulate your home, and stands up with tornado-force winds making them a desirable exterior option.
Is the old siding removed before its installation begins?
It gets replaced in a reasonable amount of time during the installation process. Removing old siding is unnecessary since it depends on the previous and new shape of the siding.
What are some essential factors in choosing new sidings?
Your architectural style, neighborhood, climate, cost, and maintenance all matter in its installation and for inspecting the existing structure.